With this tiny tuto, we will compare 4 automatic retopology methods with Meshlab, Instant Meshes, Rhino and 3DsMax 2023. Meshlab and Instant Meshes are Free, Rhino, not too expensive and Max…well…it's pro software. There are many other solutions, they will be compared later.
For this test, I'll use the Nefertiti bust which can be found here: https://www.openculture.com/2019/11/download-stunning-3d-scans-of-the-bust-of-nefertiti.html or here https://sketchfab.com/3d-models/nefertiti-c2f7a55a51fa495eb1d284c0fb8fdcee
Remember that Retopology is not simple decimation, it's really a way to reorganize the mesh to make it work better for further use.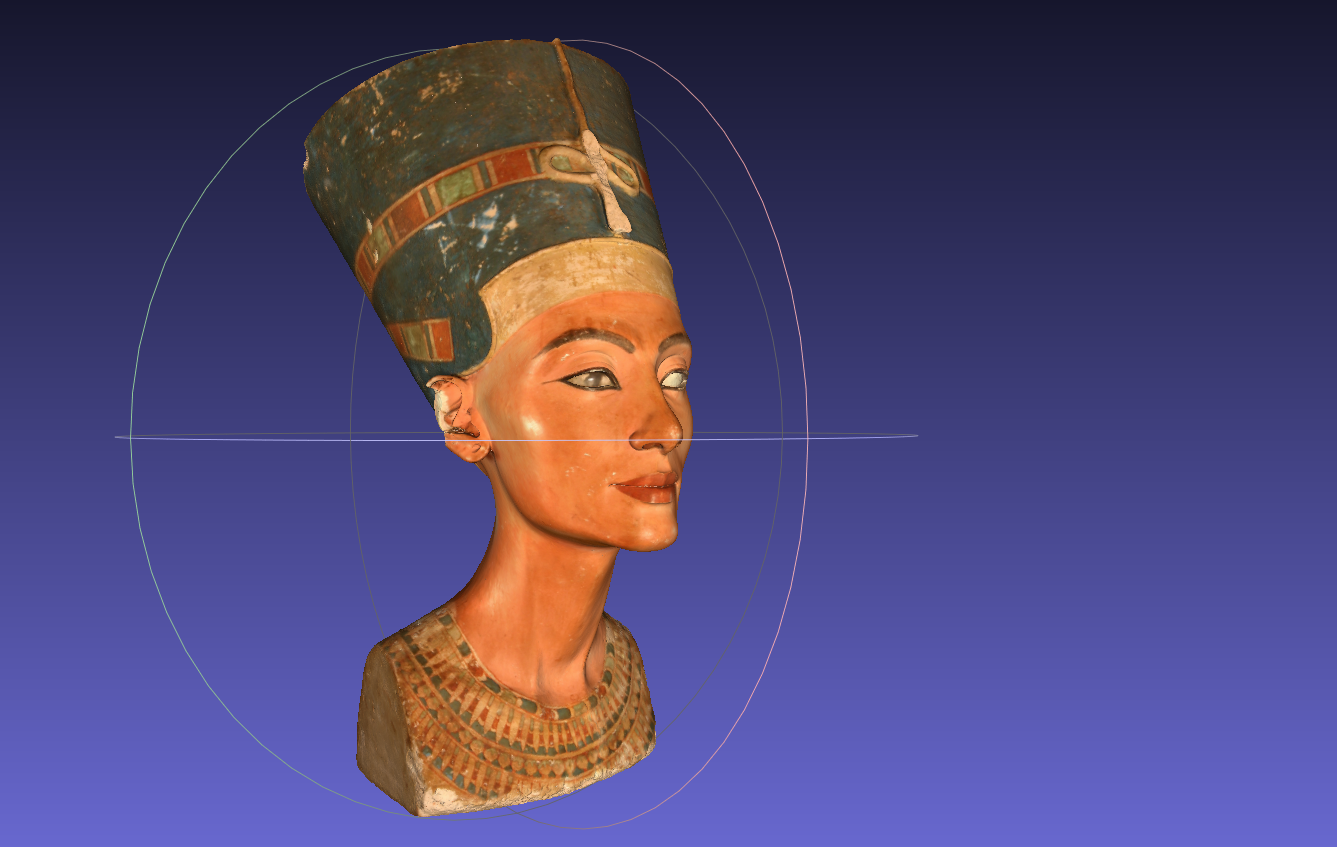 The file is 6.421.620 polygones.
Meshlab
Using "Simplifying Surfaces with Color and Texture using Quadric Error Metrics with textures", we can have get a lighter mesh without losing the textures.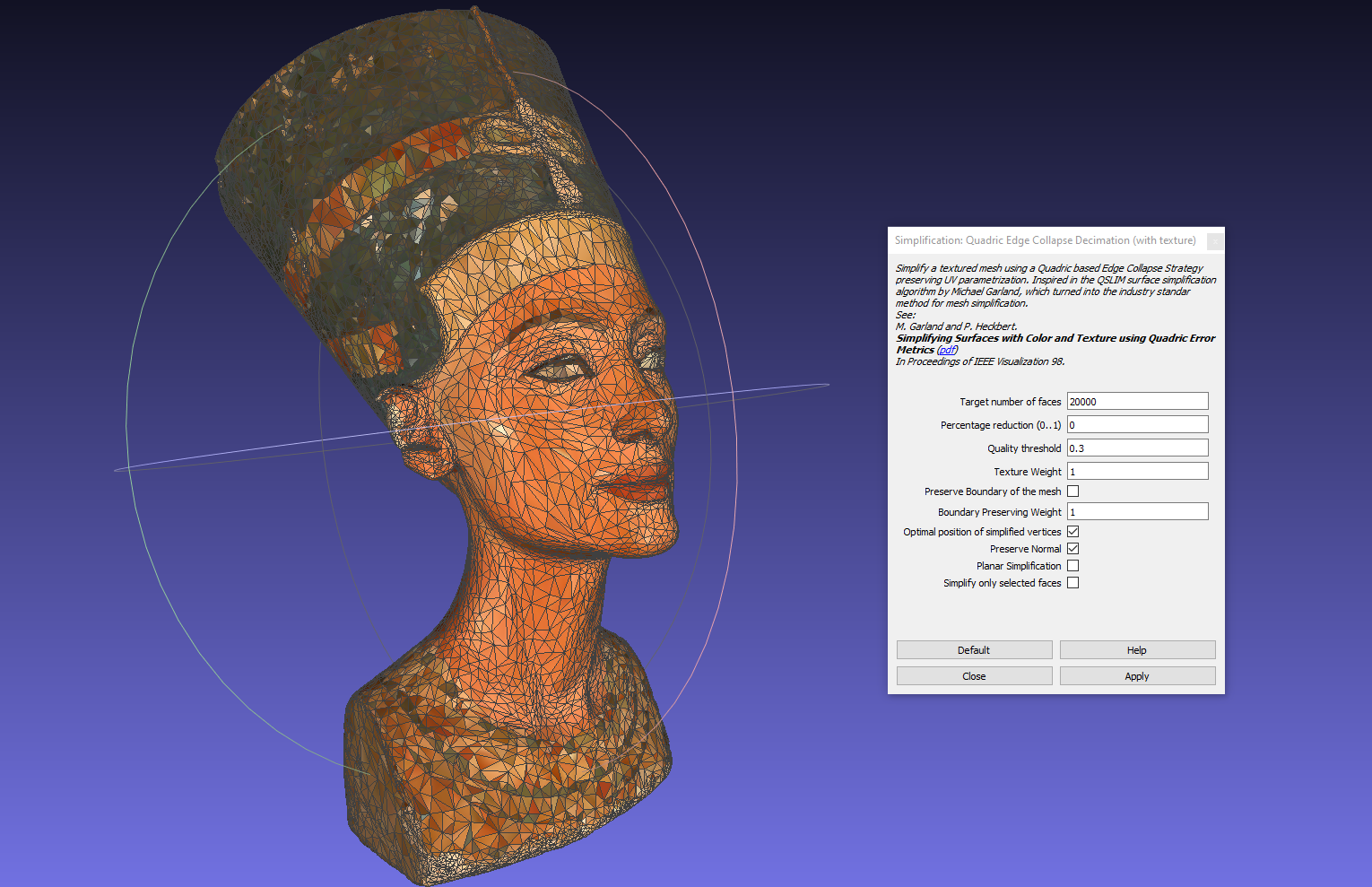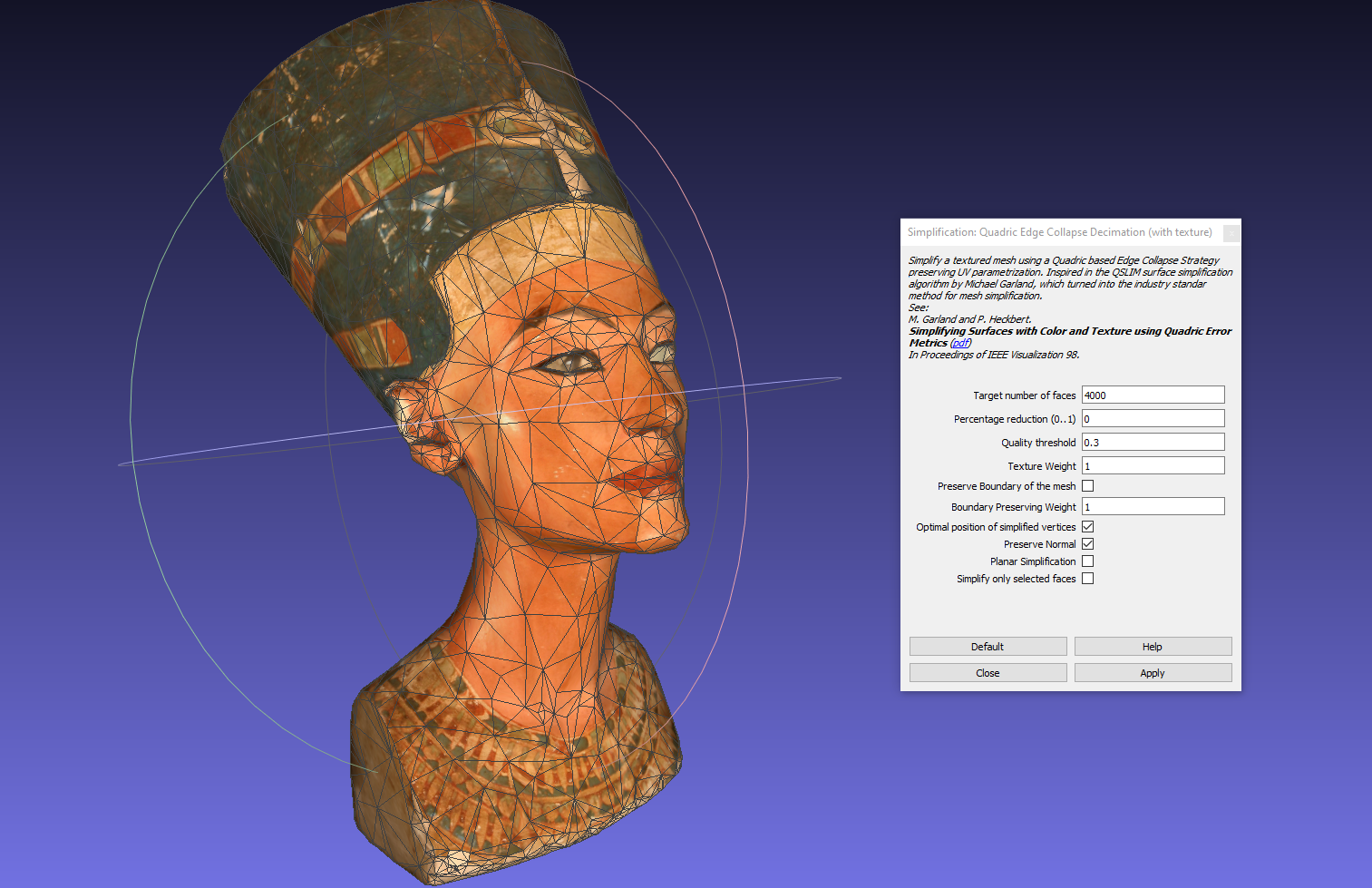 Instant Meshes
With Instant Meshes, textures won't be preserved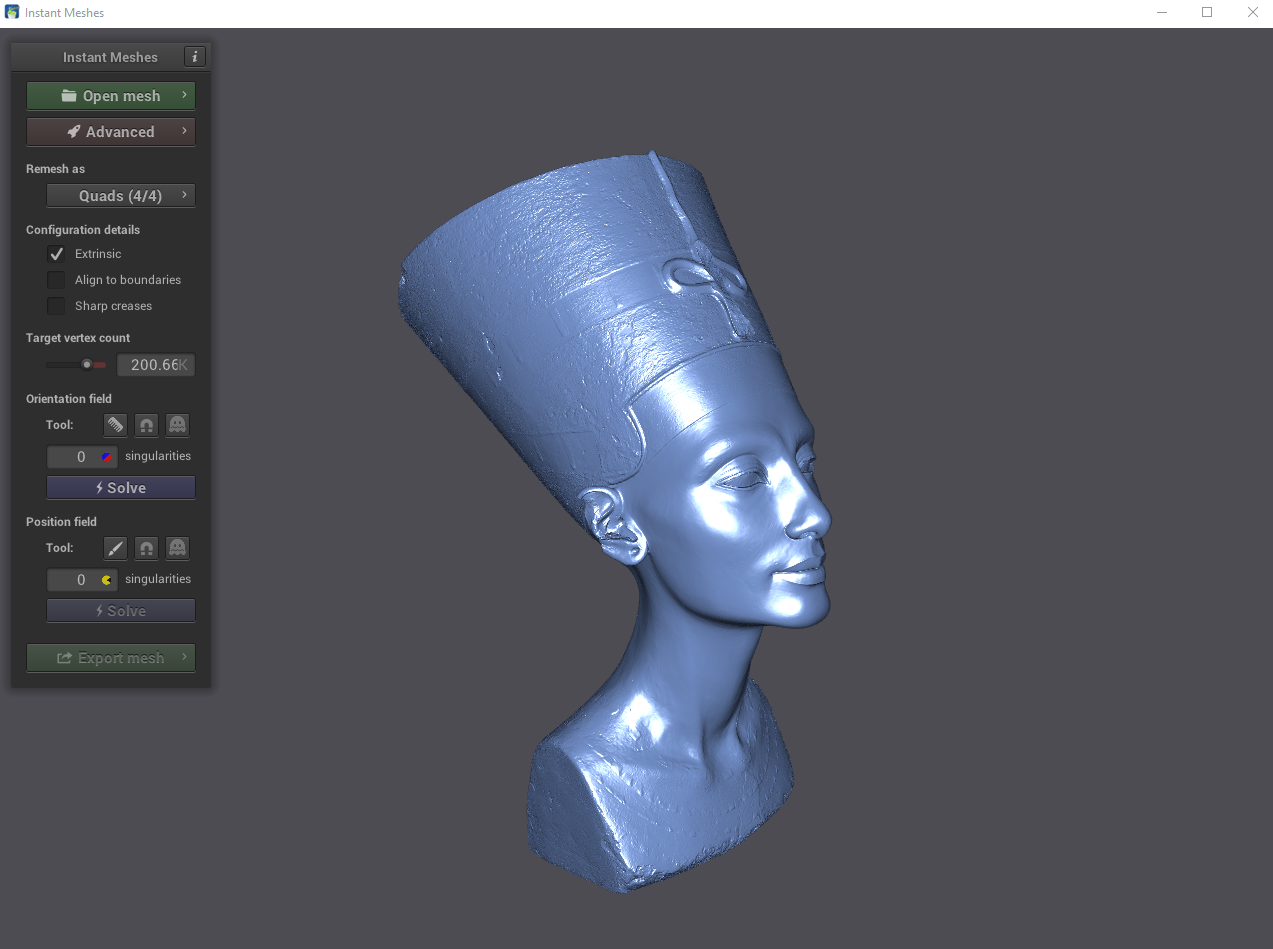 Instant Meshes creates pure quad mesh with very high quality. 40000 poly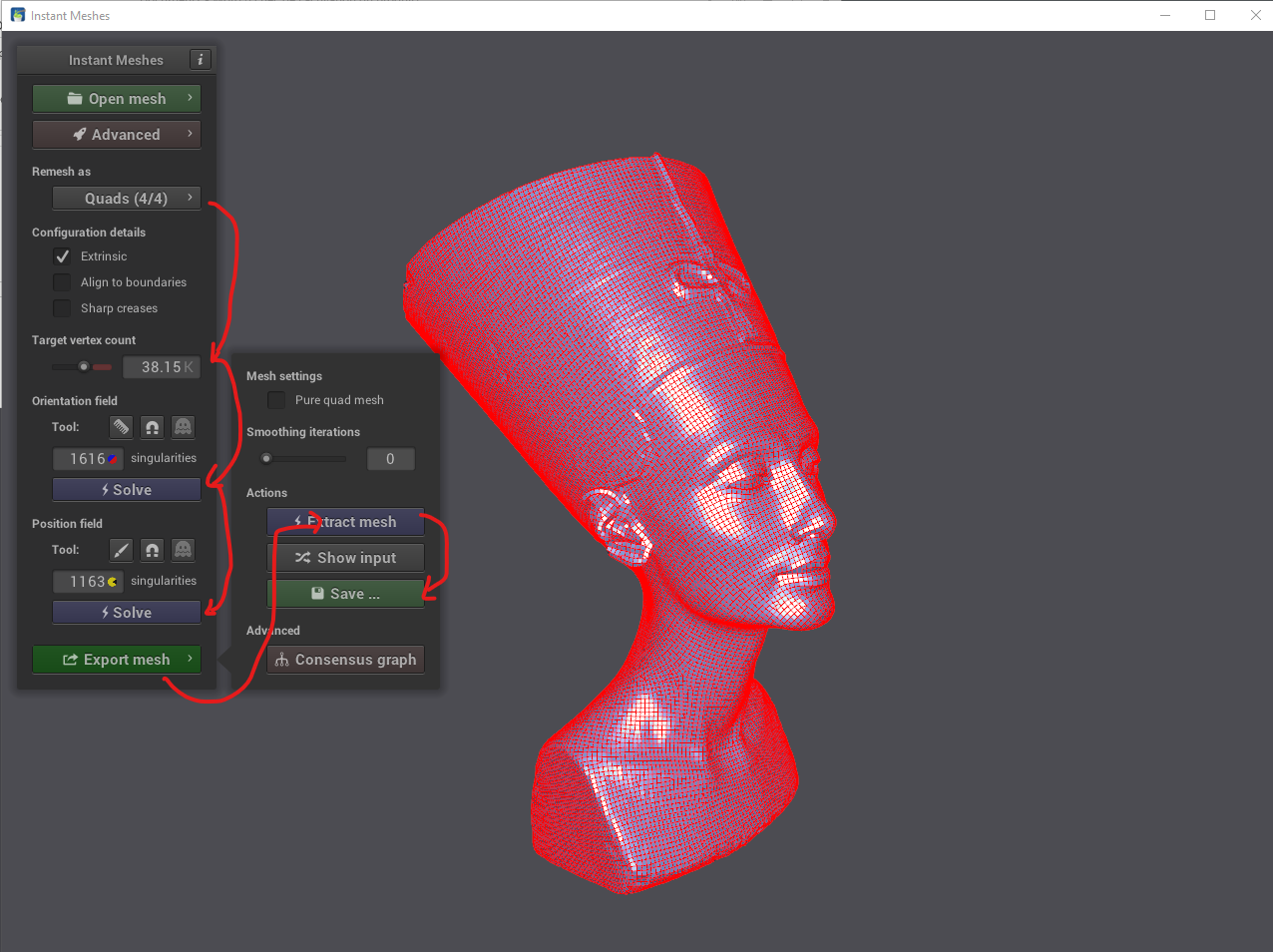 4000 polygones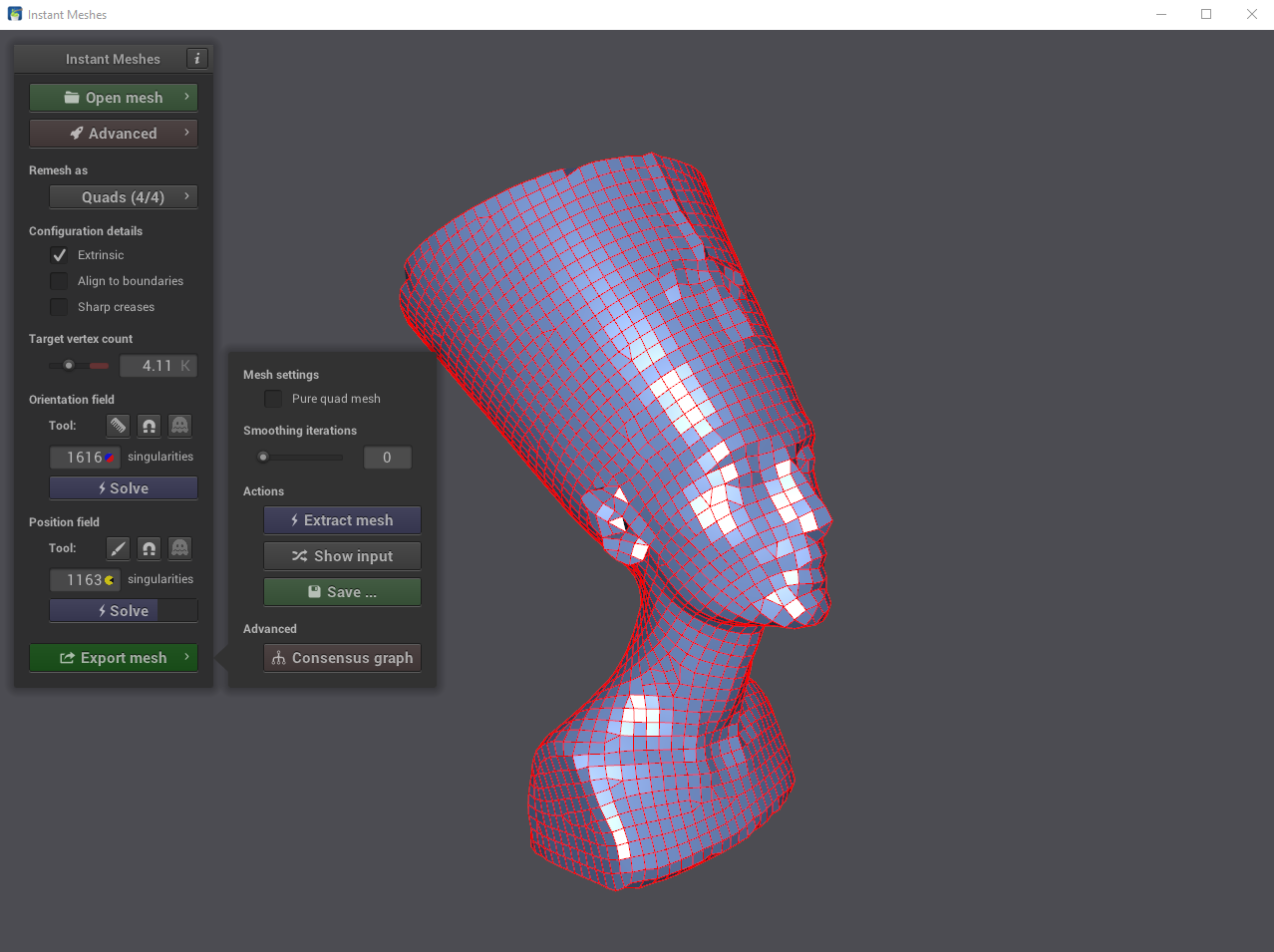 Rhinoceros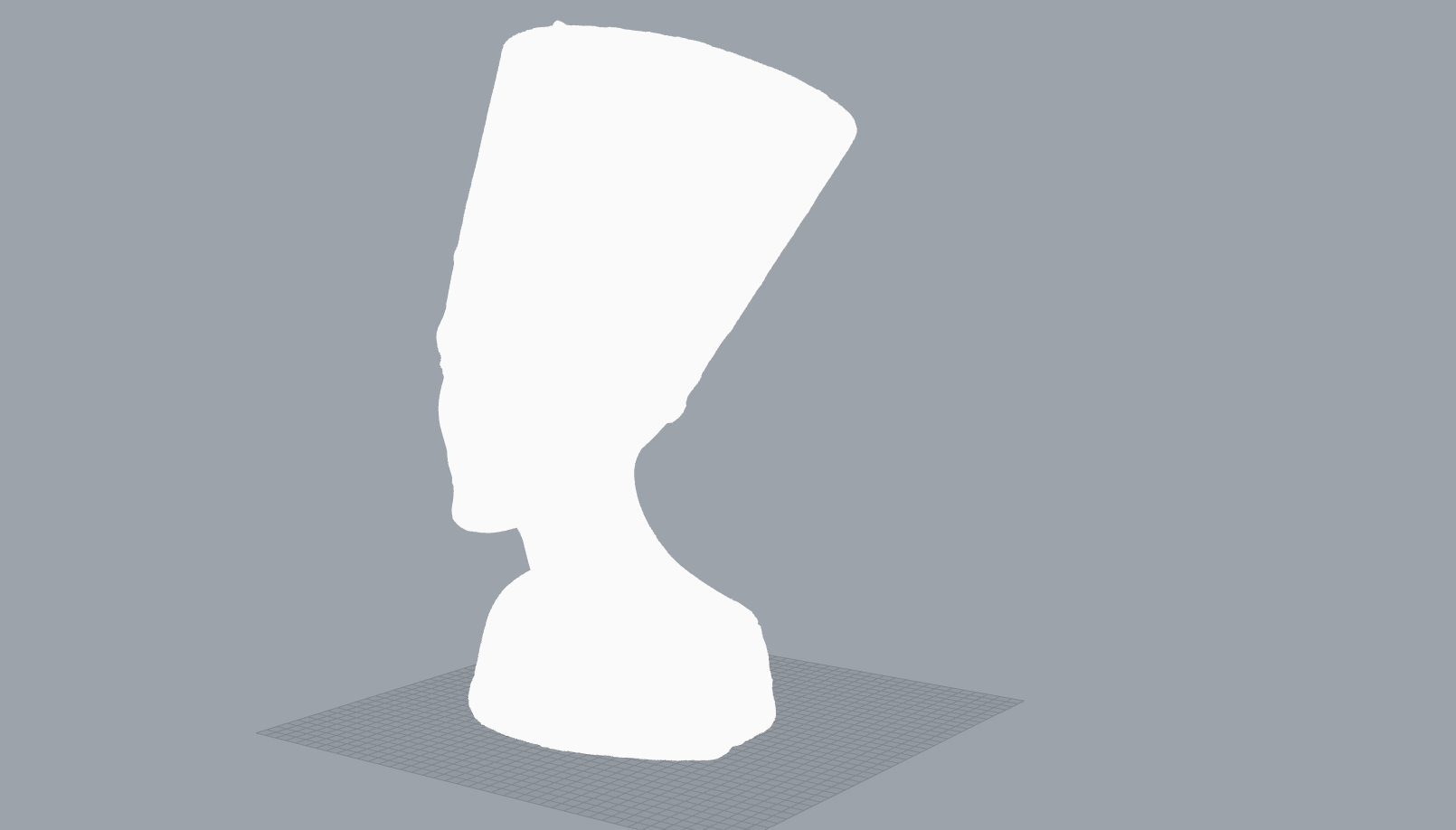 In version 7 the tool to use for retopology is Mesh Tools /QuadRemesh
First Retopo with 40 000 polygons, then 4000 but textures won't be preserved.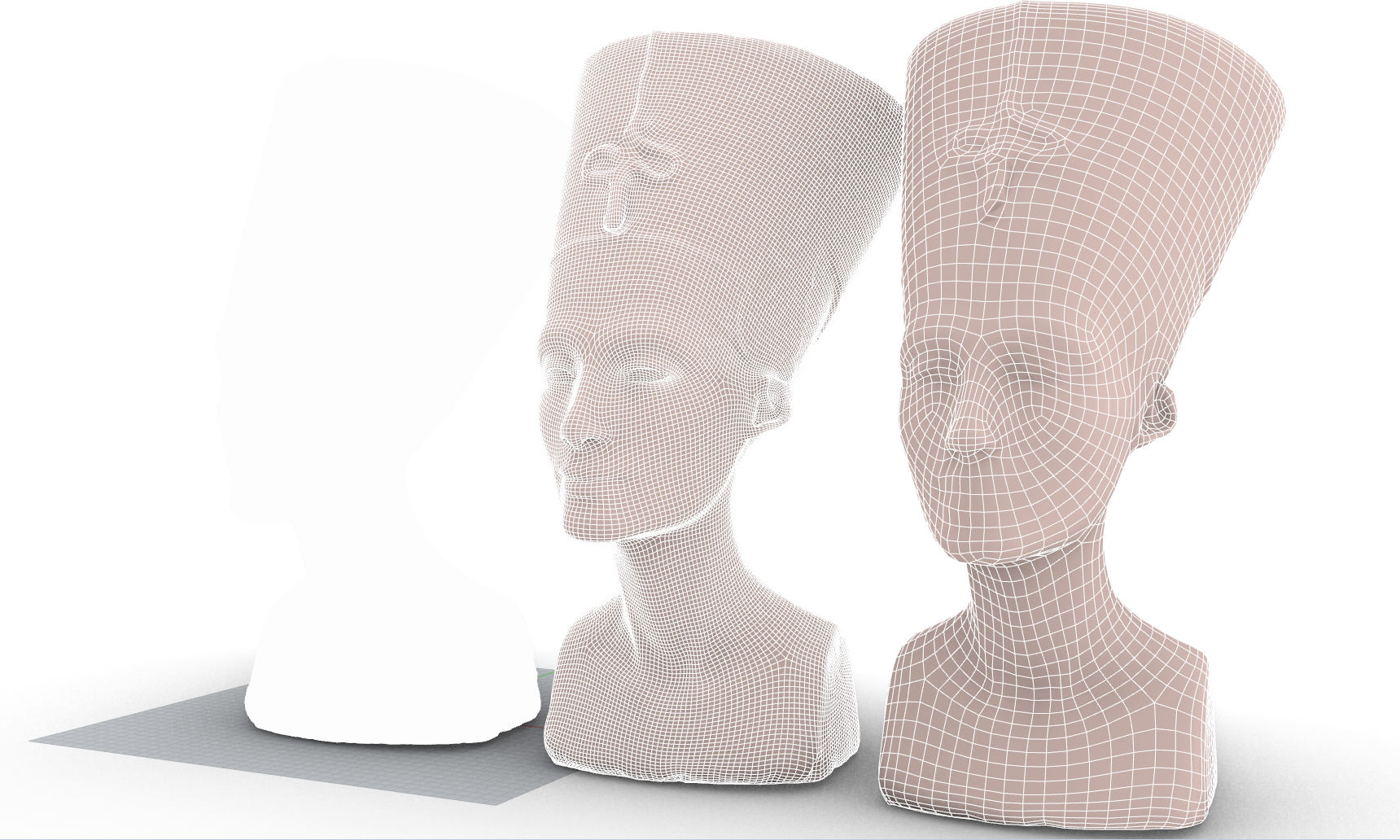 We see that by doing the rotopology step by step, the meshing is much more interesting (more regular) for further use.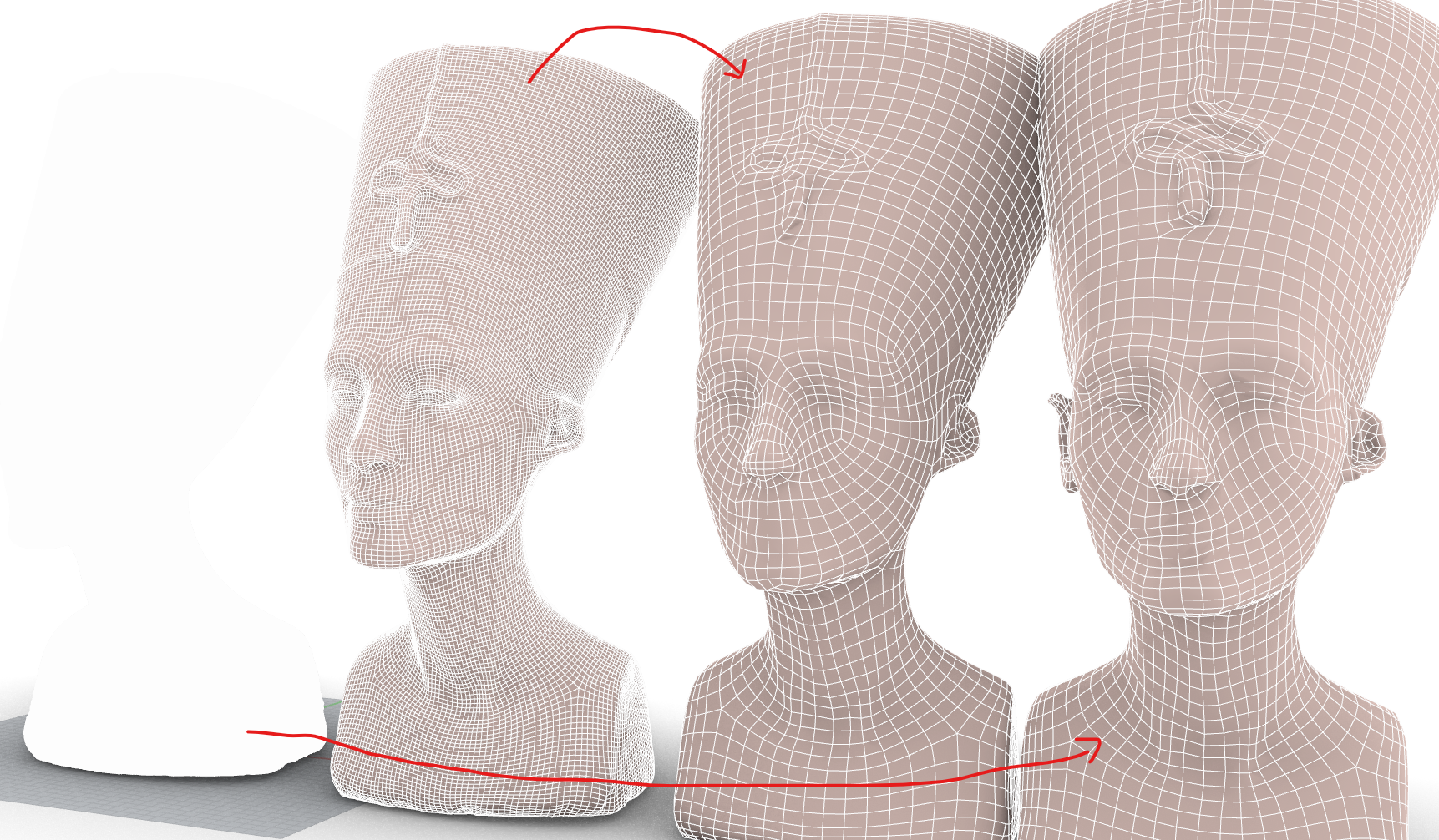 3dsmax 2023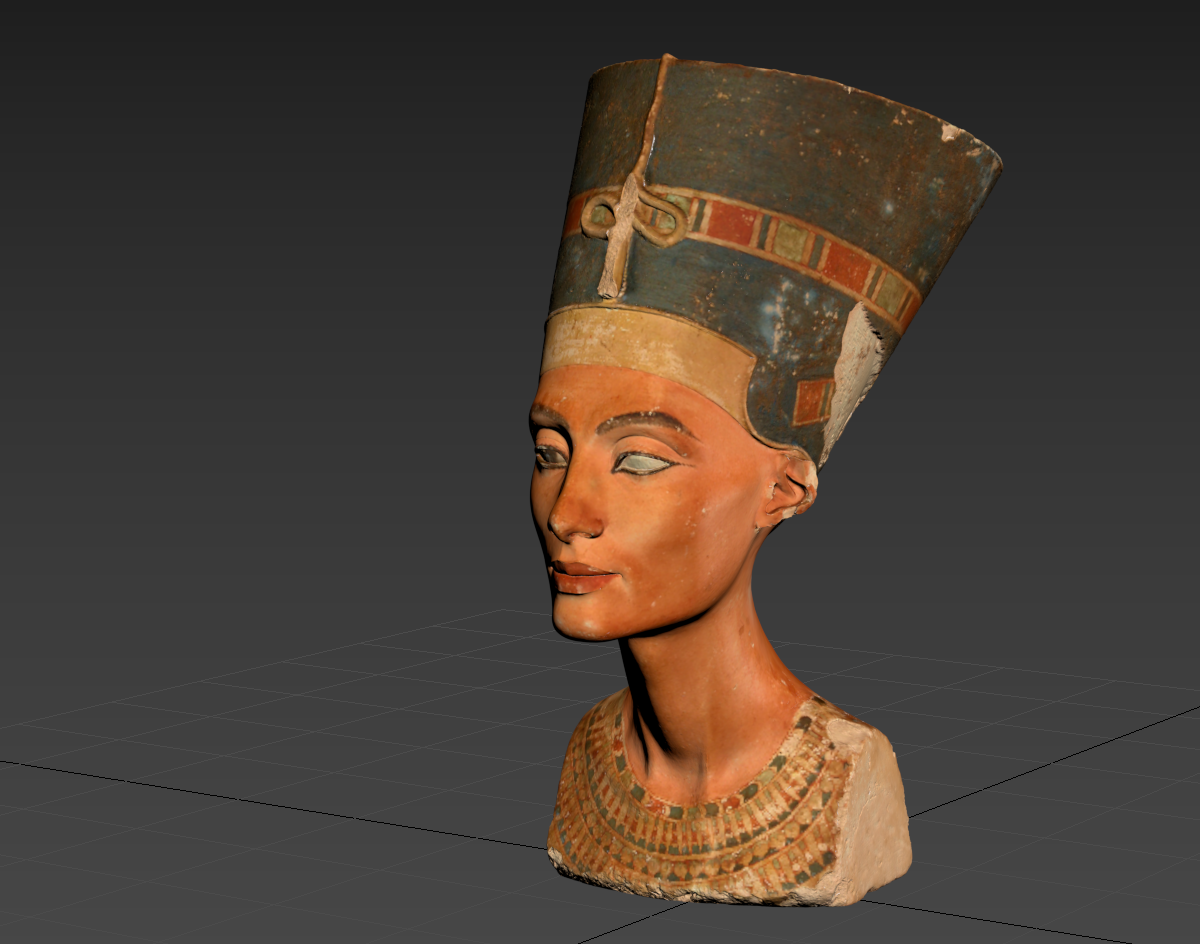 In version 2023, the retopology tool offers a wide range of possibilities.
With Reform, textures are preserved, to a certain point.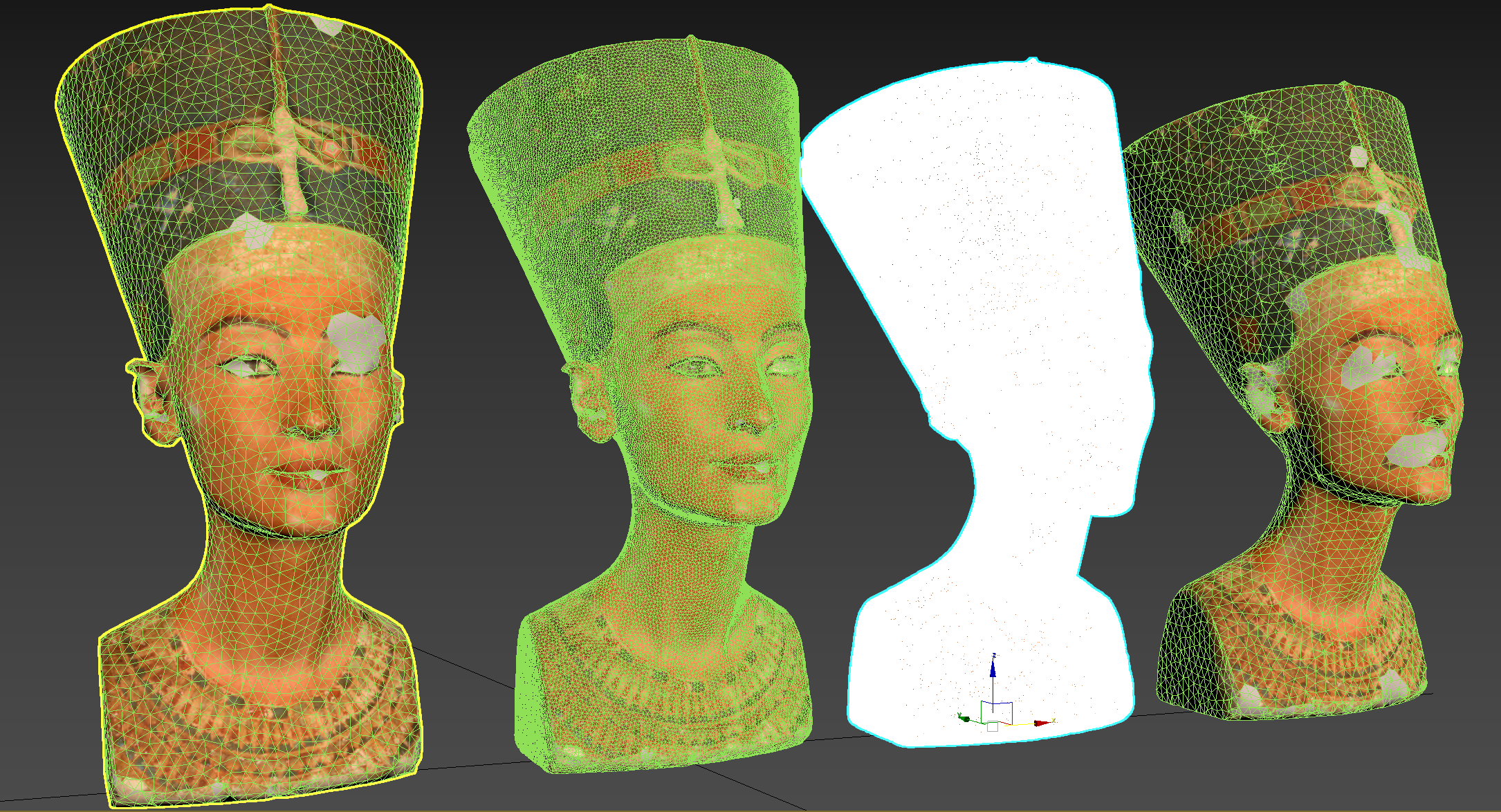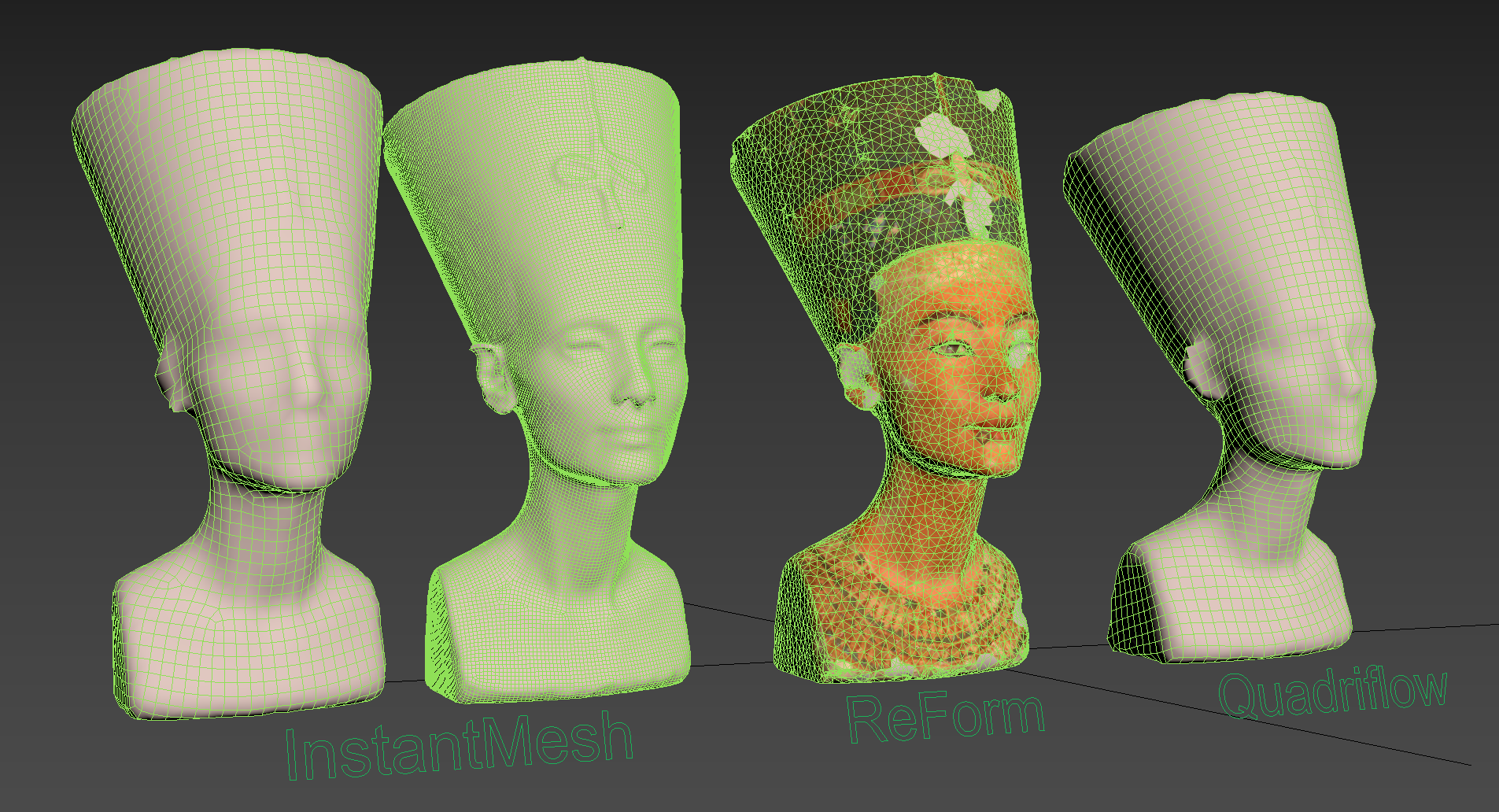 Reapplying maps on low resolution mesh is possible through Render to Texture.