3D-Photo – survey with XTion and Skanect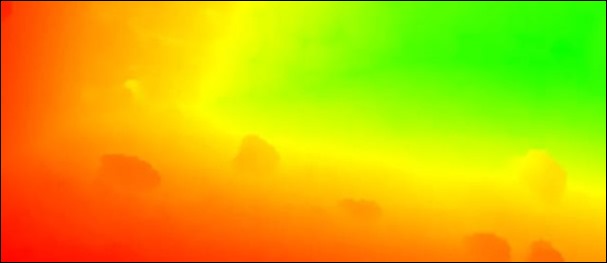 A previous article reported a first experiment with XTion and Scanect. At that time, 2 years ago, results were average in terms of quality, usage and stability. (see here)
The new 2015 version (1.8) of the software (http://skanect.occipital.com/) brings much more confort and good results.
Prepare
New options help to get a better recording session: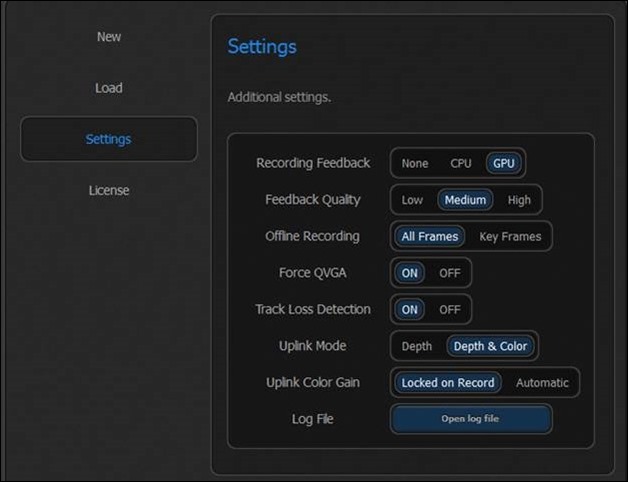 One of the big change is the control on the bounding box. It can be extend to 12x12x12m. For better results, it's recommanded to set a wider bounding box to capture everything. Problem, by increasing the range, one may loose details. The best is to put the sensor  horizontally before starting to scan.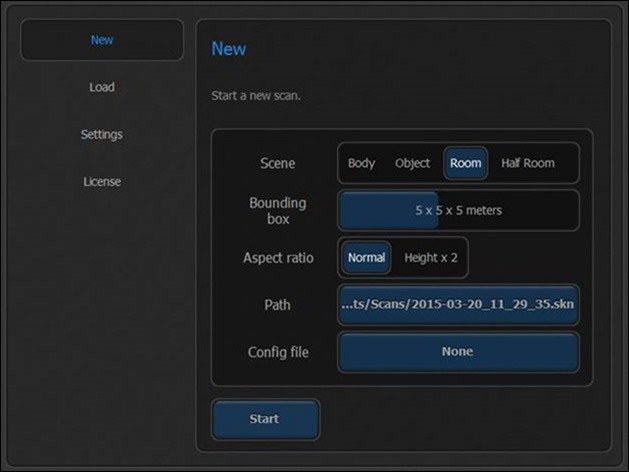 Record
The recording is much more stable. The acquisition is faster and if it's still important to have a very regular move, it does not cut as it did before. It's possible to restart from a given point and carry on scanning. A more brighter situation can be handdled.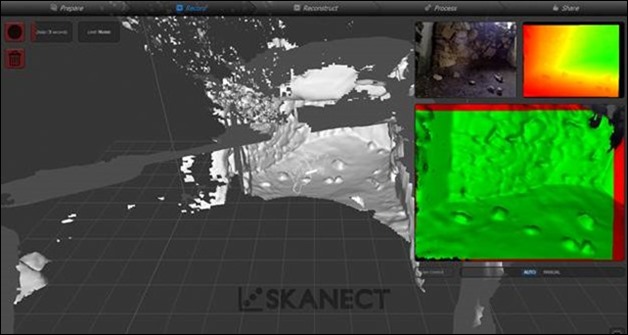 Reconstruction
Reconstruction is now pretty fast. Before, it was a real issue when on site, sometimes far from electricity supplies. It took hours to rebuild the model draining the power of the computeur. It's now almost in real time.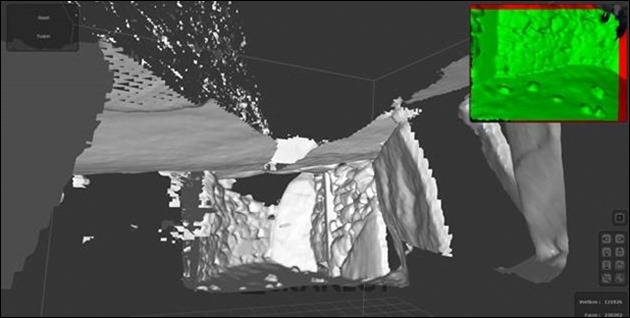 Process
The process part is also improved. New options allow a better control on the model such as removing small components, filling holes and colorizing the mesh.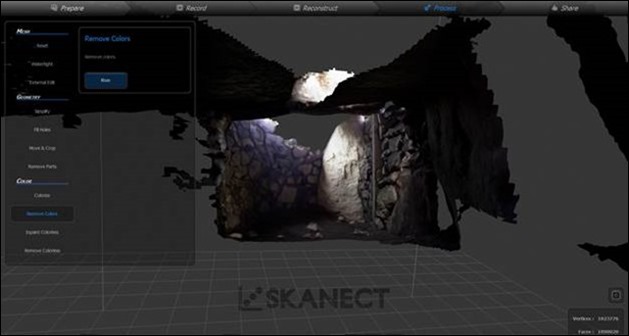 Share
The sharing options enable to save and export the model. Several qualities are offered. It's also possible to upload to Sketchfab when enterring the API number.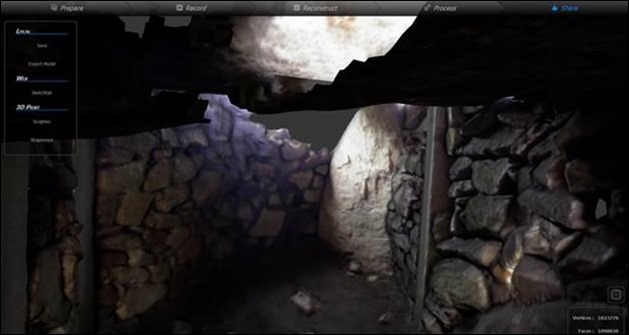 Other context
The example above perfectly fits to Skanect. It is dark, it has a lot of details, it's very bumpy. For a room, that's not exactly the same story.
It's very important to prepare the scanning path. It's has to be along an imaginary spline as fluid as possible. A bad path can occur this kind of results :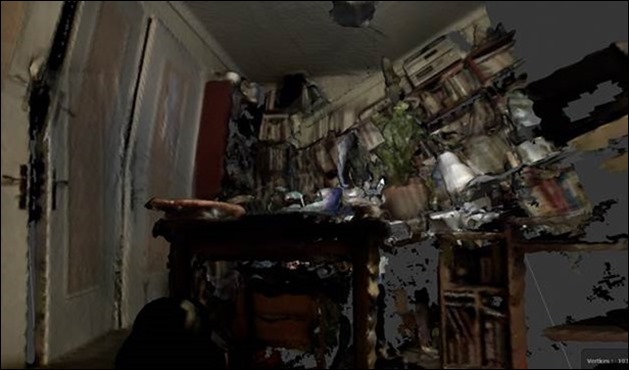 Sad but funny !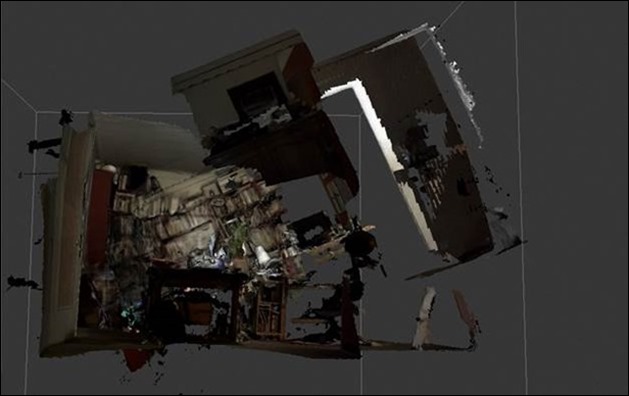 There, the Senser has been put on the table before starting, results are better, despite a lot of specular reflexions and metallic surfaces.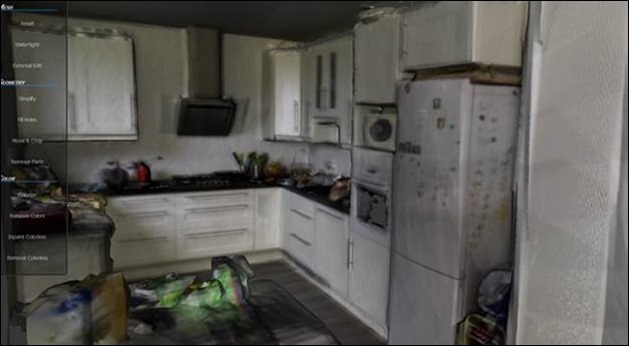 There are a lot of details in this scene, the resolution is not enough to capture everything. It looks a bit melty, but it could be a wonderfull layout to rebuild in 3D.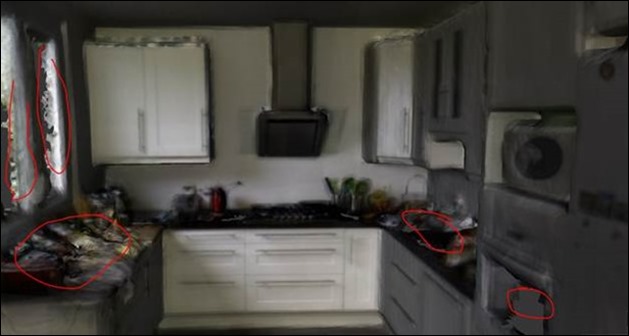 This is a test for an object.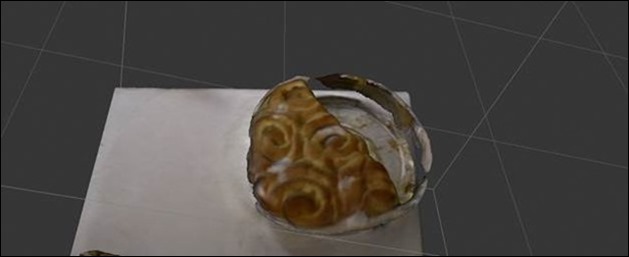 Much better.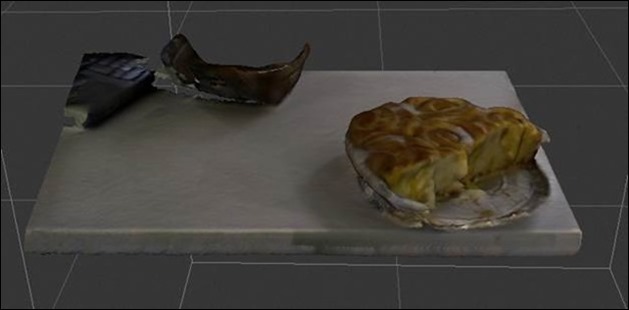 Conclusion
For $129/99€ only, Skanect is a very nice solution for very narrow, dark and unconfortable places to scan. I've tried it in caves where I had to crawl to go through very narrow paths, it was there perfect.
I imagine that with a new generation of sensor, it would be even better.
Visualization in Meshlab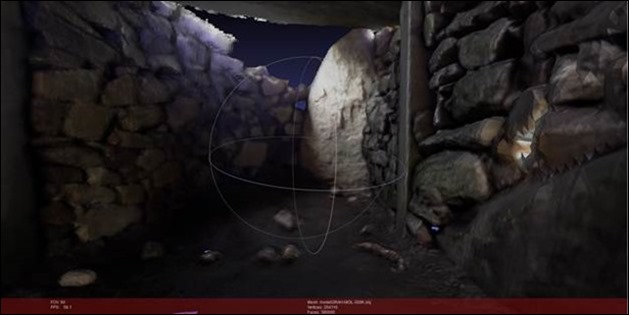 The Kitchen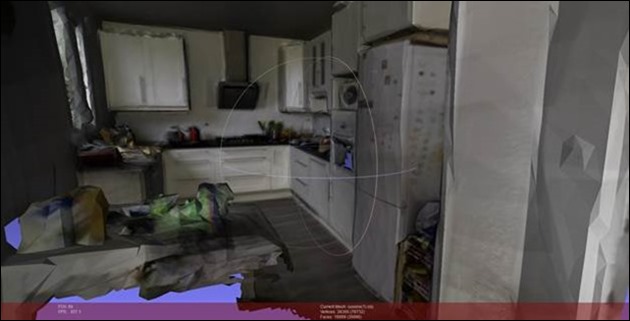 With Unity 5