Archives de catégorie : 3D
Find all sources here : https://www.grasshopper3d.com/forum/topics/maze-from-mesh
We will use the 0.5 version from this page : https://www.grasshopper3d.com/forum/topics/maze-from-mesh but the 0.9 can be also tested.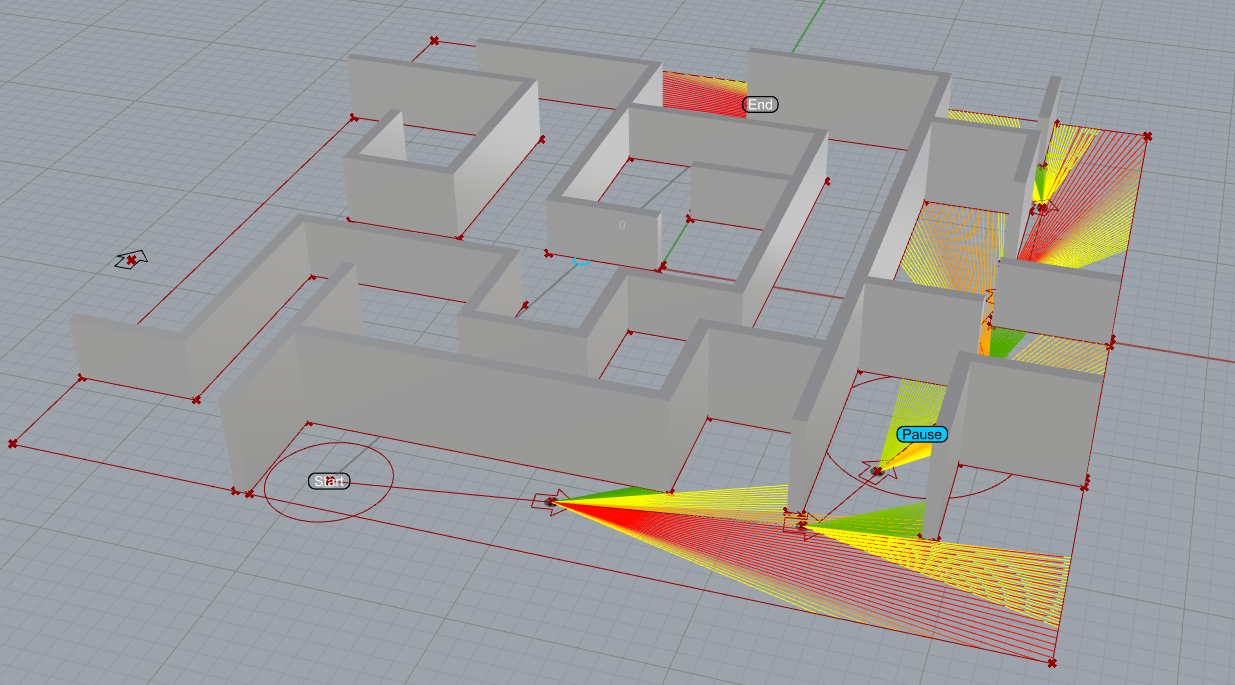 ECAADe conference
Fictions for virtual reality are mostly conceived either in an entirely virtual environment or in a real environment with very little transformation. It is infinitely rare to find examples of sets designed and built specifically for a 360° experience. Building, rather than remaining purely virtual, raises complex questions about the organization of a ` »space to play » and therefore how to produce a narrative for immersion and create a 360° film grammar. We thus have created a first 360° set for the famous director Marc Caro, for whom the question of off-screen raised a very complex technical problem regarding lighting, visual effects, staging, blocking and acting. In this contribution we will show how this was solved and why the definition of a 360° narrative grammar is crucial. These are important intricacies that place the user-spectator in the optimal conditions to appreciate the experience.
D2.T9.S2. CULTURE / SHIFT THROUGH UBIQUITOUS COMPUTING/ SCRIPTING AND LINGUA FRANCA – Volume 2 – eCAADe 38 |
Photogrammetric surveying of ships is a complex exercise due to the nature of the objects to be recorded. The advantage of a complete survey, as opposed to a half-hull survey, is that it allows the deformations of the structures to be identified, evaluated and diagnosed.
In the example below, the demonstration is made on a model. The principles and difficulties are identical to a 1:1 scale model, but with much better accessibility. For examples of real boats, see the following pages
http://www.keris-studio.fr/blog/?p=11270. Et http://www.keris-studio.fr/blog/?page_id=2438