Something quite new and very helpfull comes with 3dsmax 2015, it's the PointCloud Objects. It's now possible to add an RCS or RCP file to Max and render or remodel from a point-cloud. It's also possible to render with several options and add a texture.
RCS and RCP file are made by Autodesk's softwares such as 123Catch, Memento or Recap. When a photogrammetry is done in Recap or Memento, it's easy to export it in RCS or RCP.
The option is in the "Create/PointCloud" menu. The RCS file is load with the button "Load Point Cloud"
Setting up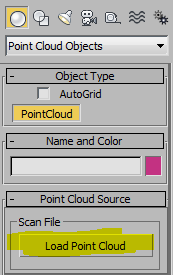 Depending to the file and the computer, it may take a while to load the PointCloud.
Several kind of display can be chosen :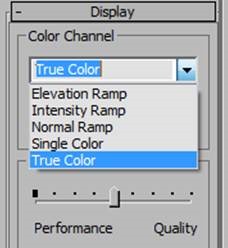 True color –                                                     Single color
Normal Ramp –                                              Intensity Ramp
Elevation Ramp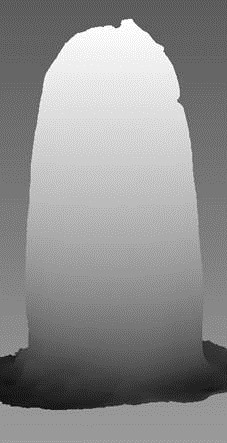 The level of details setting rules the way the model is shown and rendered.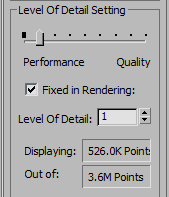 Low / High details
Point Display indicates the chosen size of a single point:


The limit box draws the area to work with as it can be done in many Softwares.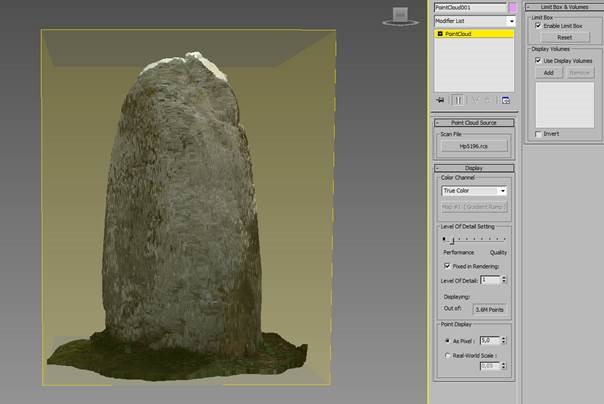 Rendering
To render the pointcloud, it's necessary to launch the NVidia MentalRay renderer and then to create a texture. In the Material menu, the Autodesk Point Cloud shader is connected to the Arch & Design material's Diffuse Color Map input.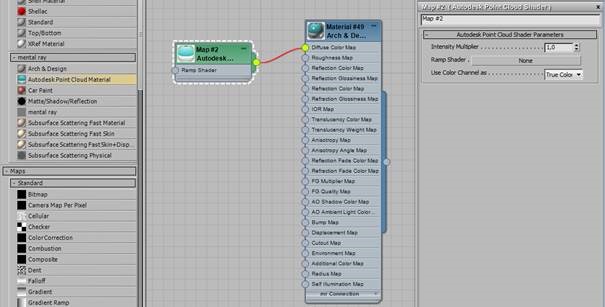 This is the rendering "true color" with level of details set to 1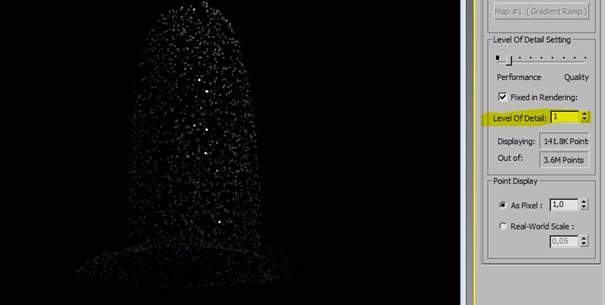 Set to 5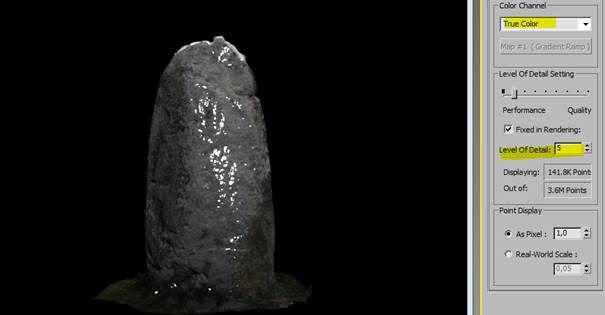 Intensity Multiplier = 1






The sparkling effect comes from the shader: if the reflexivity is set to 0 (intensity = 1)

No more white dots.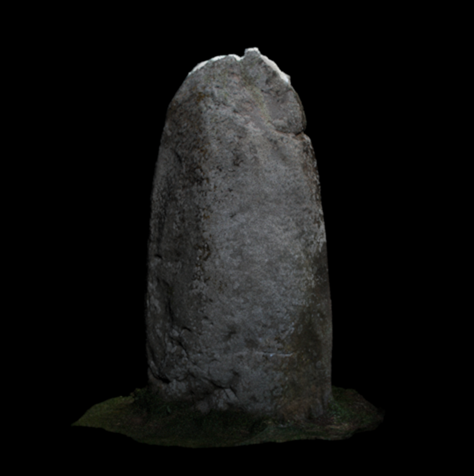 To render a normal ramp, use a normal Shader as Ramp Shader.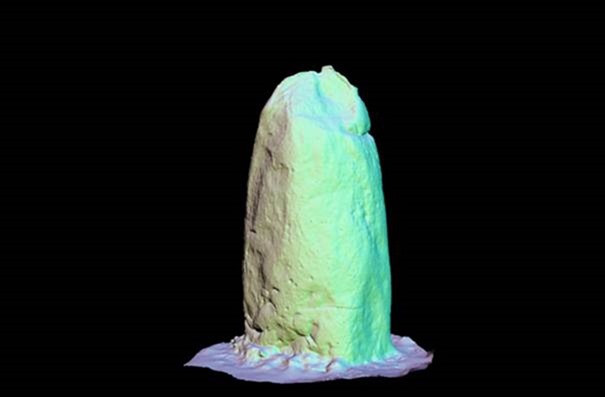 Elevation Ramp to simulate a height grandient.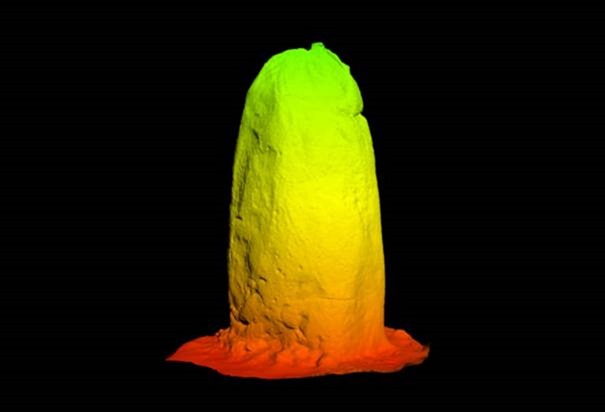 Some additional details here:
http://help.autodesk.com/view/3DSMAX/2016/ENU//index.html?guid=GUID-49CE0ACB-1345-4D50-B6E5-361DBFDB5B33